Individuals can participate in Steppin' Up in a number of ways.
Sponsor yourself for any amount.
Ask friends and family to sponsor you by collecting pledges.
Fundraise with friends/family/co-workers.
Fundraise online through our JustGiving page.
Raise awareness about the event through word of mouth and social media such as Facebook, Twitter, and Instagram.
Participate in corporate matching programs in your company, in which contributions employee(s) raise are matched by their company as a charitable donation.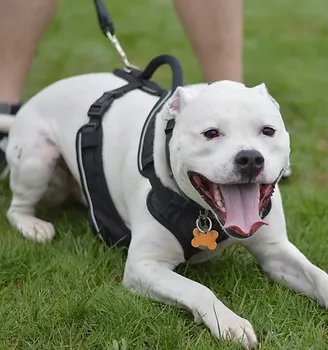 How do I participate if I can't come to the event?
There are many ways to participate wherever you are! We encourage everyone to Step Up in their own way. This could mean taking a walk with your family, knitting, hiking, biking, doing yoga – any activity you can think of! You can join or create a team, or participate as an individual. ​
If you do an activity for Steppin' Up, take a picture or video to submit! We would love to see it, and we want to highlight as many people who join us as possible! If you want to submit a picture or video, you can email your submission and information to tpnsteppinup@gmail.com.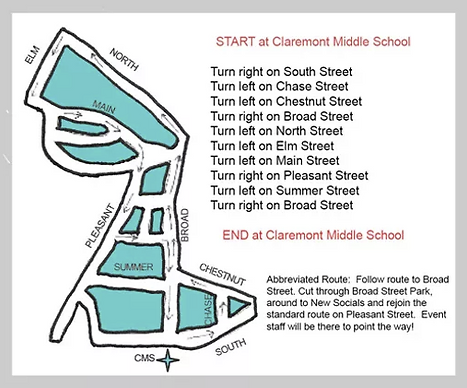 What is the route for the 5K?
Check out the map of our 5K route. There will be signs along the route as well as volunteers to guide walkers and runners. There is a water station along the route staffed by volunteers.
There is also an abbreviated route that volunteers can guide you through.
Standard Route Directions
Start at Claremont Middle School
Turn right on South Street
Turn left on Chase Street
Turn left on Chestnut Street
Turn right on Broad Street
Turn left on North Street
Turn left on Elm Street
Turn left on Main Street
Turn right on Pleasant Street
Turn left on Summer Street
Turn right on Broad Street
End at Claremont Middle School
Abbreviated Route Directions
Follow Standard route to Broad Street
Cut through Broad Street Park, around to New Socials
Rejoin the standard route on Pleasant Street