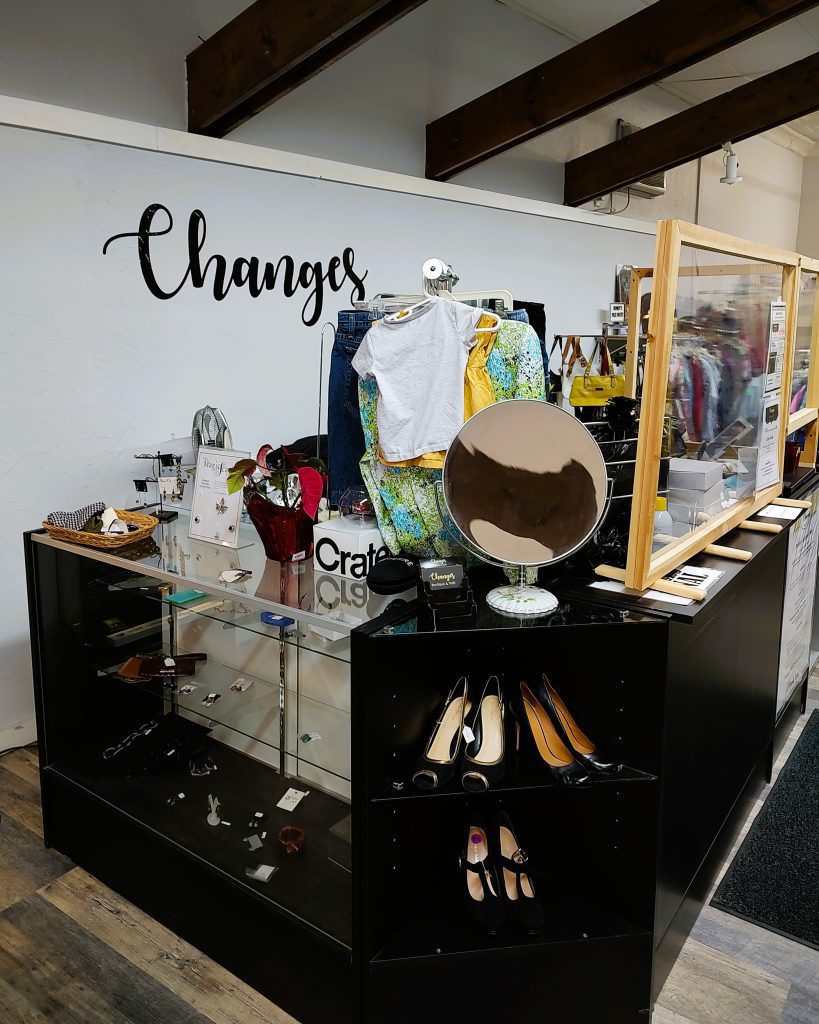 Organize Your Life. Change Someone Else's.
Changes Thrift Store & Boutique, located at 55 Pleasant Street in historic downtown Claremont, NH, is an extraordinary enterprise with a mission of providing financial support for the programs and services of Turning Points Network.
Location
Claremont, NH.
Hours
Wednesday through Saturday from 10 am to 4 pm.

Shopping at Changes is my favorite source of inspiration.
You never know what you are going to find – its a treasure hunt!
Marie, Changes Boutique & Thrift Customer
Volunteering at Changes Boutique and Thrift is always a pleasure.
The renovated surroundings are bright, clean and inviting, there is a great selection of clothing that is artfully displayed and Sam and Shelby are so welcoming to everyone. It's fun to see what's new, what's on sale and to find the perfect bargain!
— Changes Boutique & Thrift Volunteer
We are accepting donations at this time.
Please call ahead to set up a time to drop off any donations.
Thank you!​​
Consider Donating to Changes
All proceeds go towards life-changing supports for survivors of domestic and sexual violence in Sullivan County.
Your Donation Leaves the Store in One of Two Ways
A Survivor
You can feel good about re-homing your once-loved items because those who have experienced domestic violence are able to shop for free, and can pick out what they need for their unique situation.​
A Community Member
TPN relies on the support of our community, so come on in! 100% of all proceeds raised at the Thrift Store go directly toward providing life-changing services at no cost.​​
Changes accepts quality, gently used clothing, shoes, jewelry and linens for those interested in making a donation.
All donations are tax deductible.
For more information, call (603) 542-0004 or follow Changes Boutique & Thrift on Facebook.
Rethink. Reduce. Reuse.
When you donate to changes, you are impacting the Earth, your local economy and the programs available to survivors here at TPN.

Every year, 65,500,000 million pounds of clothing and goods are diverted from landfills through retail and recycling programs.